Star Trek Coinage
The Royal Canadian Mint have joined the Star Trek 50 year celebration.
"Since its television debut, Star Trek's imaginative storylines have brought fans on an incredible journey through time and space. Kirk, Scotty, Uhura, and Spock—they served as our fictional trailblazers in an exciting new frontier that seemed as boundless as our imaginations. Guided by the Prime Directive and a spirit of discovery, the adventures of the U.S.S. Enterprise and her crew introduced viewers to more than 70 different new worlds while encountering nearly as many alien species.
Celebrate the 50th anniversary of Star Trek—a television series that is beloved by generations of Canadians, and whose vision of the future helped inspire innovation in our time!"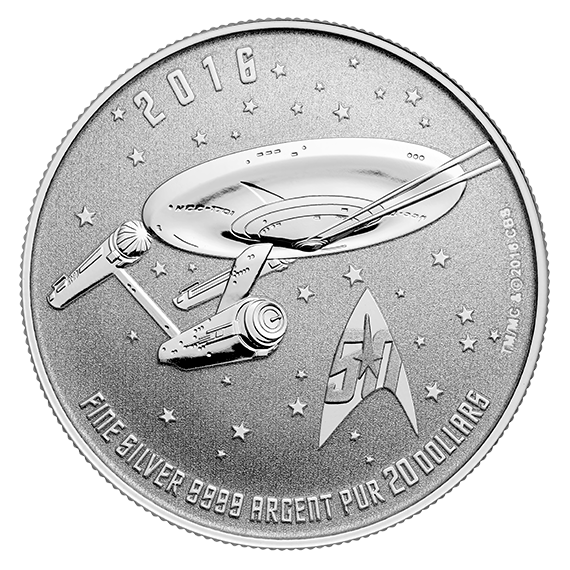 Star Trek $20 FOR $20
FINE SILVER COIN STAR TREK: ENTERPRISE
Mintage: 300,000 / Canada and US only
Limit of 5 per household
1 oz. Pure Silver Coloured Coin
Star TrekTM: Enterprise (2016)
Mintage11500
Composition99.99% pure silver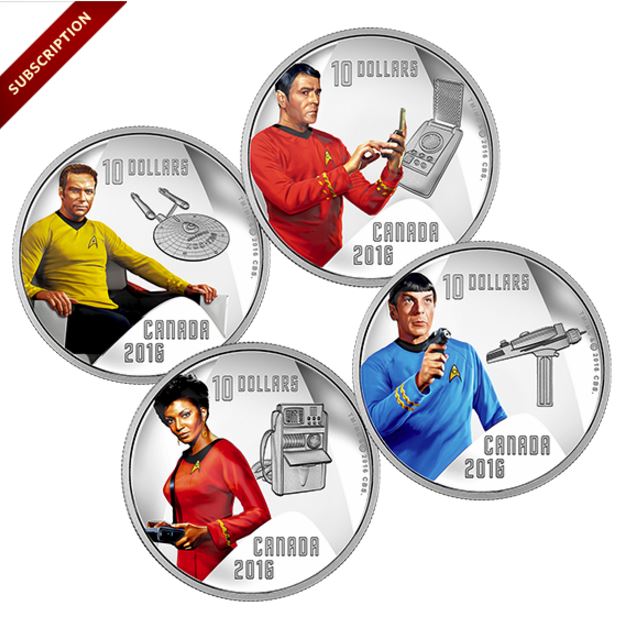 These coins are offered as a Subscription. See more on Royal Canadian Mint website